The Motability Scheme helps people with disabilities to enjoy the options and independence that that having your own transport brings.
The Scheme provides flexible and hassle-free access to a brand new, reliable vehicle of your choice – giving you greater freedom, every day.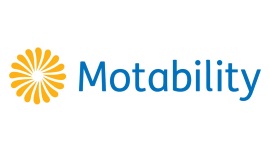 Are you eligible for a Motability car?
To lease a car from Motability, you must be receiving either:
Higher Rate Mobility Component (HRMC) of the Disability Living Allowance (DLA) or Personal Independence Payment (PIP) - currently £62.55 per week, War Pensioners' Mobility Supplement (WPMS) - currently £69.85 per week or Armed Forces Independence Payment (AFIP), the mobility element of the allowance is £62.55 per week.
If you choose to lease a car through Motability's Contract Hire scheme you must have at least 12 months' award length remaining. The Attendance Allowance cannot be used to lease cars, scooters or powered wheelchairs through Motability.
Checking your eligibility
Please note, Motability does not decide who receives the Disability Living Allowance and is therefore not responsible for who is eligible for the Scheme. Only the Department for Work and Pensions (DWP) can make this decision. If you would like assistance checking whether you are eligible for either the Disability Living Allowance or the War Pensioners' Mobility Supplement, you should contact one of the following agencies:
For enquiries about DLA and PIP allowance: please visit the Direct gov website www.gov.uk or call 'about your DLA' on 03457 123 456 or, for PIP call on 0345 850 3322
For enquiries about the WPMS or AFIP, visit the Veterans UK website https://www.gov.uk/government/organisations/veterans-uk or call them on 0808 1914 218
There are no waiting lists and no credit checks.
Motability provide the car and the support you need so you can enjoy worry-free motoring, including:
A choice of around 2,000 cars to choose from
Insurance, servicing and maintenance
Full breakdown assistance
Annual tax disc
Tyre and windscreen replacement
20,000 a year mileage allowance
Many adaptations at no extra cost
You don't have to drive - you can nominate up to three other drivers
Their worry-free policy continues right to the end of your three-year lease with a seamless transfer to your new car.
Almost all of their customers opt for Contract Hire, which includes all the benefits of their worry-free leasing package however, it is possible to buy a car outright using Hire Purchase, but this does not include insurance, servicing, maintenance and breakdown cover. If you choose to buy a car with a Hire Purchase agreement, you will need to be receiving the mobility allowance for the full length of your agreement.
If you would like further information on this, please call their Customer Services team on 0845 456 4566 or visit their website at www.motability.co.uk.
A Guide to Wheelchair Accessible Vehicles (WAVs)
When you're wheelchair bound, or caring for someone who is, then finding a way of getting from A to B quickly and without issues can often be very tricky, especially if you're reliant on taxis and lifts from friends. Lifting someone from a wheelchair, into a car and then back again can often pose a mammoth task, especially as you want to do so without causing either of you any pain. Often, just finding the strength to fulfil this task can be hard.
In terms of transport, in the past, those who didn't have the money to fork out for an often highly priced, specially modified vehicle were faced with the task of hunting down and hiring expensive taxis or minibuses in order to be able to get from one place to another. Luckily though, in recent years, things have vastly improved and a number of doors have been opening, offering new opportunities to those bound to a wheelchair.
A number of companies have emerged, and thanks to government funding, being able to afford wheelchair accessible cars is so much easier now. If you, or anyone you know, is in desperate need of one of these vehicles, below is a mini guide to choosing what's right for you, and how to start the application process.
What Exactly is a WAV?
A Wheelchair Accessible Vehicle (or WAV) is a vehicle that has been modified to allow room for a wheelchair using passenger. They usually feature ramps, which mean you no longer have to put up with the awkward lifting and moving process that many had to deal with in the past. The vehicle may be specially adapted in a way that allows those with limited mobility to use it, through the use of steering aids or modifications to meet your requirements, or it may be a larger vehicle with room to allow a wheelchair user to be chauffeured by a family member, friend or carer. There are vehicles available to meet a whole host of needs.
Am I Eligible for Funding?
This is dependent entirely on individual circumstance, but Motability uses charitable funds to support beneficiaries with the cost of their transportation needs. If you are affected by a long-term disability, then you should definitely consider applying for this and if you have a child who requires access to a WAV, you can usually apply on their behalf for funding too.
What Type of Car Will I Get?
Many companies will actually work with you to choose a make and model you would like, or as close to it as possible, and then arrange for the modifications to be done for you. Don't worry too much if you think you can't afford the vehicle you want outright, as many of the companies who sell these vehicles offer manageable monthly payment plans and there are often grants available too.
There are many options available, and a number of companies who have these services on offer. If you do a little research, then you'll be able to find a vehicle that's right for you.
Find out more information on www.motability.co.uk/products/wheelchair-accessible-vehicles/