What is Live-in Care?
Live-in care is just that: personal carers that live in their client's home, 24 hours a day. It allows people to stay in their own familiar surroundings with the very highest standards of personally tailored, professional care. This service is not just about giving essential support such as washing, dressing, preparing meals and help with medication, live-in care provides housekeeping and companionship too.
For many people, being able to stay at home is the most important thing on their mind but they feel that a particular condition or illness they have may prevent this from happening.
Many carers and nurses are also specially trained to cope with particular conditions such as dementia, Parkinson's, stroke, MS or palliative care. Very importantly they can also help their clients enjoy some of the things in life they once did, for example inviting friends over for lunch or tea – or baking a cake.
Live-In care enables individuals who want to remain in their own homes the choice to be able to do so. It's suitable for adults of all ages and people in a variety of different situations and offers a real alternative to residential care.It can be for short periods (commonly known as short break or respite care) or ongoing support as required.
Helping People Stay in Their Home – The Benefits
The UK has an ageing demographic, with more and more people being placed in care homes. But care homes aren't right for everyone, and live-in care at home is a little-known, but increasingly popular alternative to residential homes.
There really is no place like home, and being able to stay in familiar surroundings, near to friends, family and pets whilst retaining independence is truly beneficial.
It offers much needed companionship and support to the elderly and frail, or people suffering from chronic medical conditions or challenging behaviour.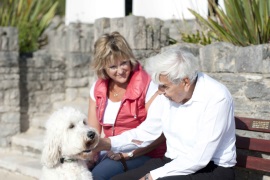 The greatest benefits felt by people remaining in their own homes, are for conditions affecting memory. For example people with Dementia / Alzheimer's have shown a slower decline when in familiar surroundings and allowed to continue with their usual routines and their friends and pets around them.
There is overwhelming evidence that this kind of constant, considered, one-on-one care produces a very positive experience, especially with conditions such as dementia which can be upsetting, depressing and even frightening.
"Live-in care is a long established but relatively unknown, growing alternative to residential and nursing care that substantially extends the care choice available to the individual. I expect live-in care to continue to grow in popularity and to become the high quality first care choice of many people." Dr. Glen Mason, Director of People, Communities and Local Government, Department of Health.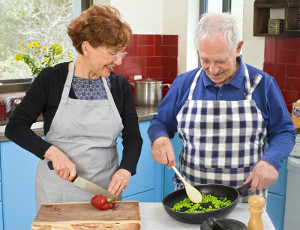 Carers
Live-in carers are exceptional individuals - with unique attributes and qualifications - all necessary for this demanding, but rewarding, vocation. Many strong bonds and friendships have been forged over the years and good carers find the experience deeply rewarding.
There is a strict vetting procedure when recruiting carers. This typically includes: several rounds of interviews; psychometric testing, or selection and aptitude days; formal criminal records checks, written references from up to three individuals which are followed up verbally; ID verifications, verification of any medical or clinical qualifications and training certificates; and work permit status – including checking on NI numbers, where relevant.
Fees and Funding
For most people, long term care represents a significant ongoing financial outlay, but there are numerous plans available to provide funding for as long as it is needed. The cost of live-in care varies depending on service level requirements – ranging from 'companion care' to caring for people with complicated conditions.
If full time care is needed primarily for the client's health and nursing care needs, 100% of their care fees could be paid by the NHS through a little-known funding stream called NHS Continuing Care. There are specialist advisors who can help guide families through this route. Funding options and the practicalities of managing fees and legal issues are explained.
Live-in carers undertake around 85 per cent of the work often conducted by nurses – and often work under the auspices of Macmillan and community nurses, freeing up their time. Live-in care also takes the pressure off the health service by significantly mitigating the risk of readmissions.
A live-in carer helps to reduce the occurrence of falls, therefore reducing ambulance call-outs and hospital admissions. The risk of urinary tract infections - the most common non-respiratory infection in care homes, is also reduced with one-to-one live in care at home. It's also a very efficient and effective solution to 'bed blocking'.